Travel Information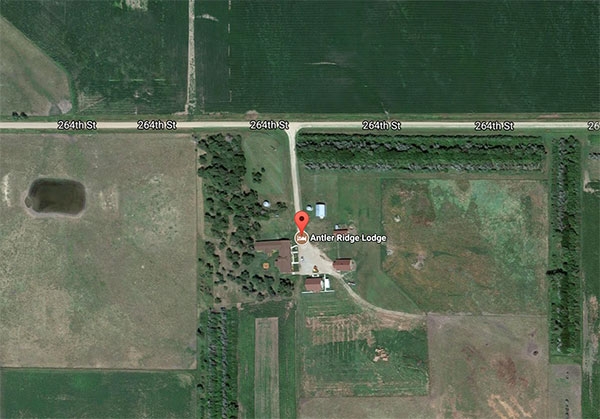 Driving Directions
Antler Ridge Lodge
32755 264th Street
Hamill, SD 57534
Lat: 43.571007, Lon: -99.6421545
If you are driving in late to the lodge, keep a eye out for deer.
Click the below link for Google Maps driving directions.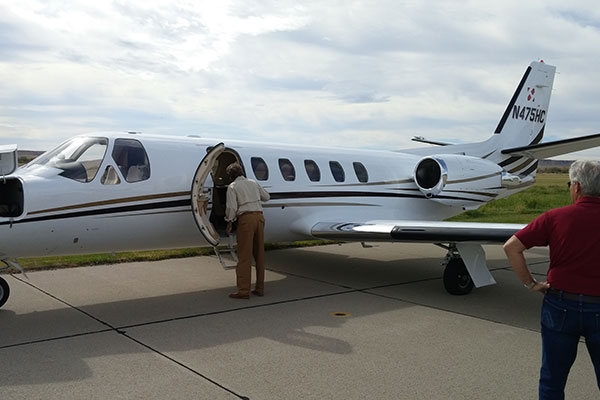 Flying
The nearest commercial airport is located in Pierre, South Dakota. Airport pickup included if required.
Commercial
Pierre, SD - 90 miles (1.5 hour drive)
Sioux Falls, SD - 180 miles (3 hour drive)
Private
Winner, Gregory and Chamberlain all provide air service for smaller aircraft and all three are about 35 minutes from the lodge. We will meet you at the airport and drive you to the lodge.
Winner, SD (Winner Regional Airport) - The Winner city airport located 26 miles from the lodge has two runways with lengths of 2,900 and 4,500 feet. The main runway surface is concrete pavement. Total load bearing capacity is 40,000 pounds contiguous and 60,000 pounds intermittently. The airport has one-hundred octane aircraft fuel and jet fuel available along with maintenance services provided by Western Aviation. Many corporate jets fly in and out of the Winner airport during the hunting season.
Chamberlain, SD (Chamberlain Municipal Airport) - I-90 Exit 265, South of Chamberlain Runway surface: 75′ wide, 4300′ long 13/31 Asphalt 13/31 GPS Approach: 18/36 turf (3400 x 150).
Gregory, SD (Gregory Municipal Airport) - The asphalt runway is 3800 x 60 ft. and lighted. It is equipped with the Precision Approach Path Indicator (PAPI) light system to assist landing.