South Dakota Turkey Hunting
South Dakota spring and fall turkey hunts and combination pheasant/deer/turkey hunting is available.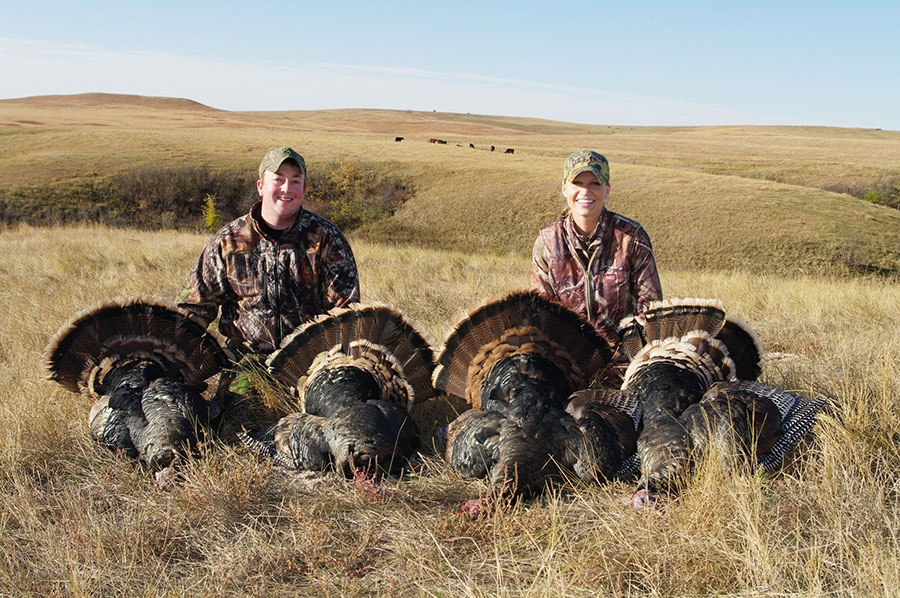 Spring & Fall Turkey Hunts
Terrain: Our property in Hamill, South Dakota contains large numbers of Merriam turkey and other hybrids.
Availability: We offer a limited number of archery turkey hunts from the middle of April until the middle of May.
Results: We have plenty of Tom's ranging in weight from 22 lbs to 28 lbs, with beards as long as 12 inches.
Prices: $1200 - Shotgun or Bow.
Included In Hunt: All hunts include meals, lodging and transportation to and from airport.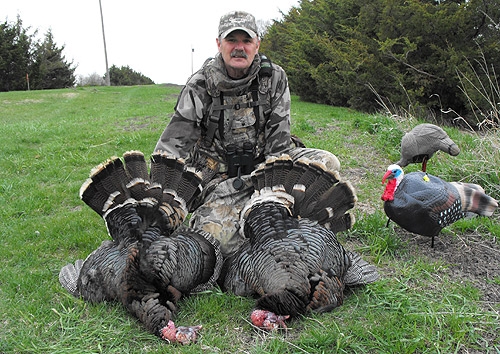 Turkey Hunting Details
Hunting Photos: Check out our hunting photo gallery of recent turkey hunts and more.
Combination Hunts: Interested hunters can combine turkey with a pheasant and deer hunt on the same hunt.
Licenses: Merriam turkey hunts are featured in the spring. Drawing a tag is done by a lottery system.
Call or email us today to reserve your South Dakota turkey hunting spot.