South Dakota Mule Deer Hunts
South Dakota mule deer hunting and whitetail deer hunts are available on a limited basis.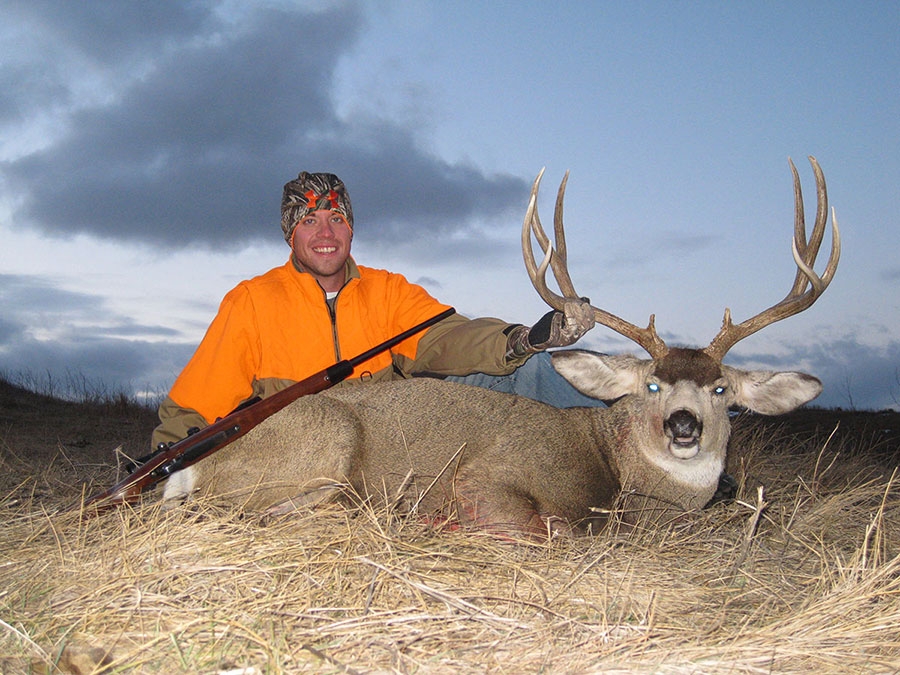 Trophy Mule Deer Hunts
Deer Hunting Terrain: Hunters can expect mostly mule deer and a good population of whitetail deer inhabiting most of our 3000 acres. With varying terrain such as fields, creeks and rolling hills, all surrounded by our rich crop grounds, make your whitetail or mule deer hunt a success.
Whitetail/Muley Ratio: Antler Ridge Lodge is located in an area that is approximately 80% mule deer and 20% whitetail deer.
Availability: We offer mule or whitetail hunts yearly. Deer hunters can expect to see deer above the 150" class. Blinds are provided if desired, and deer hunters must execute safe hunting techniques.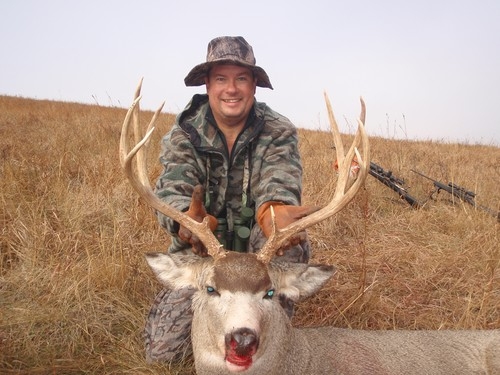 Mule Deer Hunting Details
Prices: $3500 for a 4-day hunt.
Results: Each year, our hunts are a huge success with several whitetail and mule deer are taken. Photos of these deer can be viewed in our hunting photo gallery of recent deer hunts and archived whitetail/mulies.
Included In Hunt: All hunts include meals, lodging and transportation to and from airport.
Combination Hunts: Interested deer hunters can combine deer with a pheasant hunt and turkey hunt on the same hunt.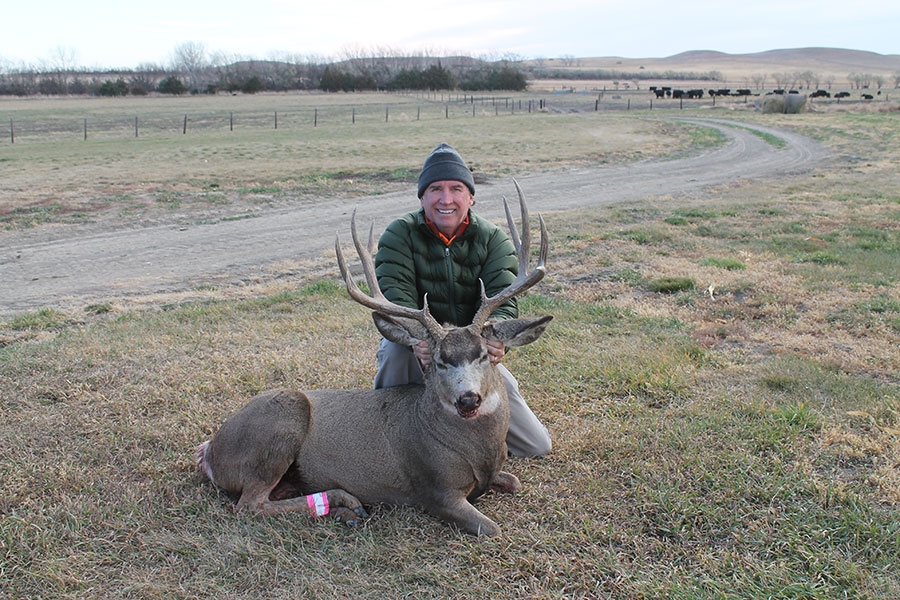 Rifle Lottery System
Licenses: Rifle licenses are on a South Dakota lottery system but by using the various combinations available, usually we can get a South Dakota license for everyone. Archery deer tags are unlimited in South Dakota.
Call or email us today to reserve your South Dakota whitetail deer or mule deer hunt spot.
Deer hunting gallery of mulies and whitetails.