Location of Antler Ridge Lodge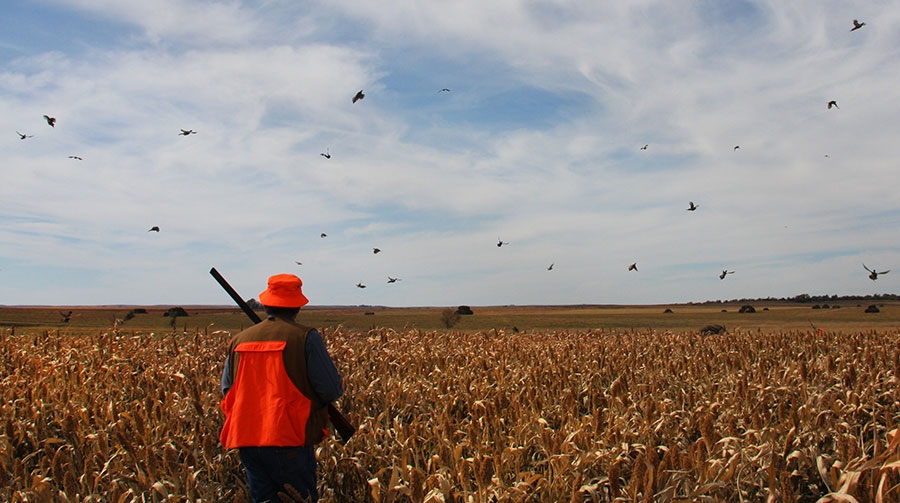 What Makes Our Location Special?
Antler Ridge Lodge is located in West River South Dakota and located in the famed "Golden Triangle", which is a area between Chamberlain, Gregory and Winner, South Dakota. The "Golden Triangle" is known to have the highest populations of pheasants in South Dakota. As the amount of CRP in the state continues to decline, Antler Ridge Lodge does it's part to ensure a special place for hunters and the birds.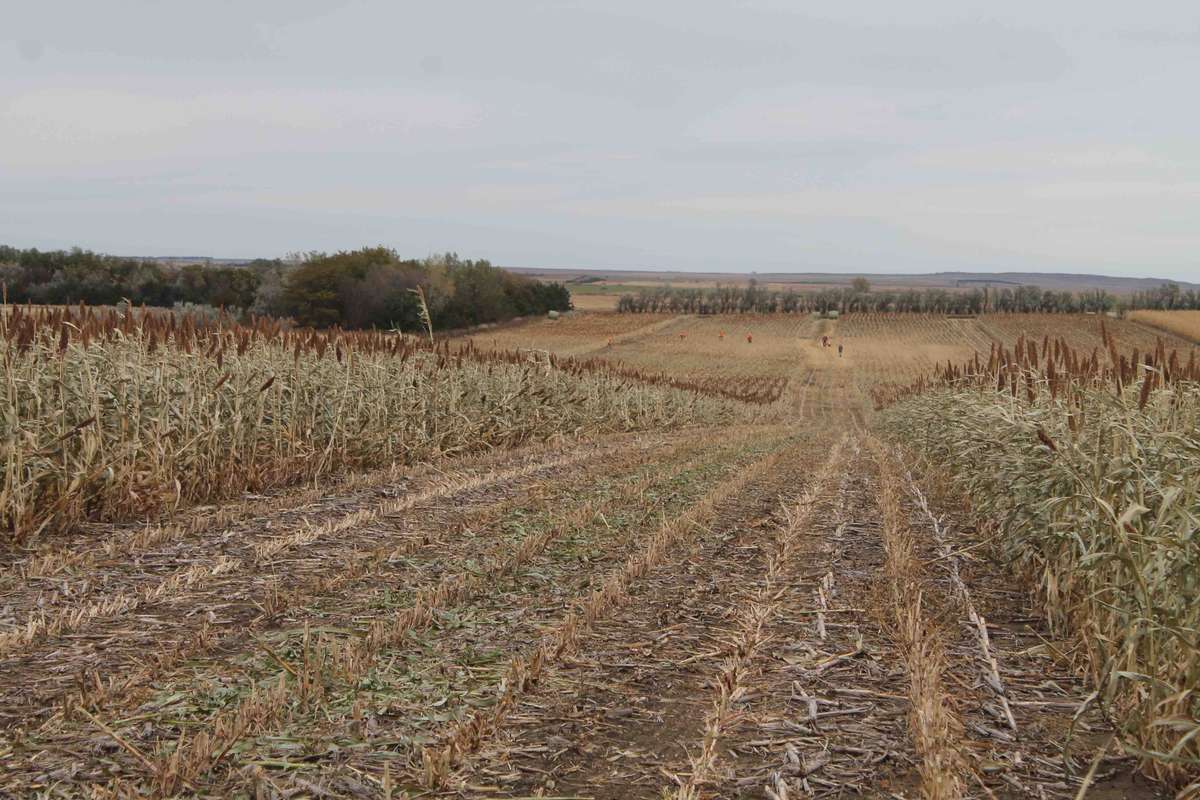 Our Farming Practices
Make no mistake, simply farming is not enough to keep the birds happy and in high numbers and on the property. Antler Ridge Lodge plants plenty of food plots for the birds to ensure our hunters get ample bird numbers and shooting opportunities. There are plenty of CRP, shelter belts, food plots, sorghum, milo, and creeks which holds the birds on the land.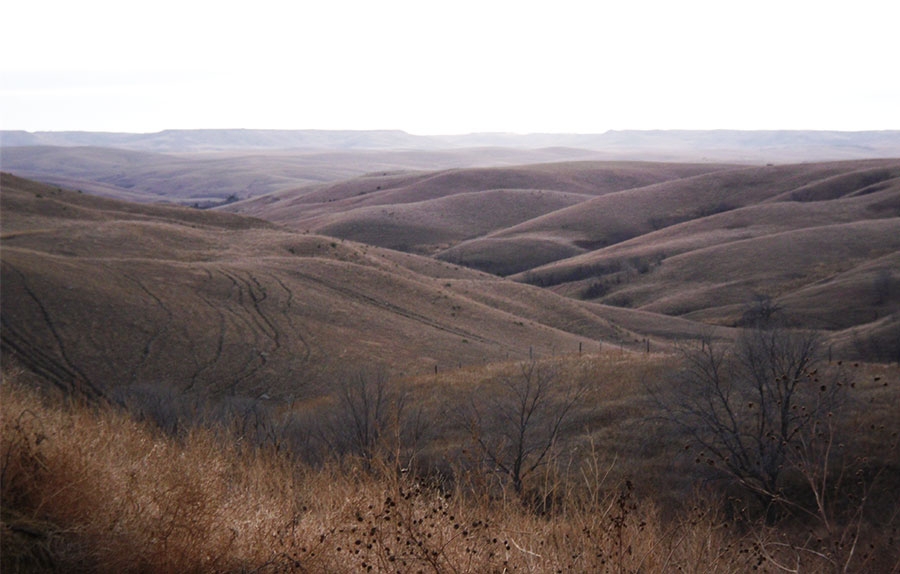 Trophy Deer Hunting Land
Glassing whitetail and mule deer is something special at Antler Ridge Lodge. We use spot and stalk techniques with the vast wide open spaces on our property. Our deer hunting properties fall in Lyman County, South Dakota. The views combined with the wildlife makes for a great hunt!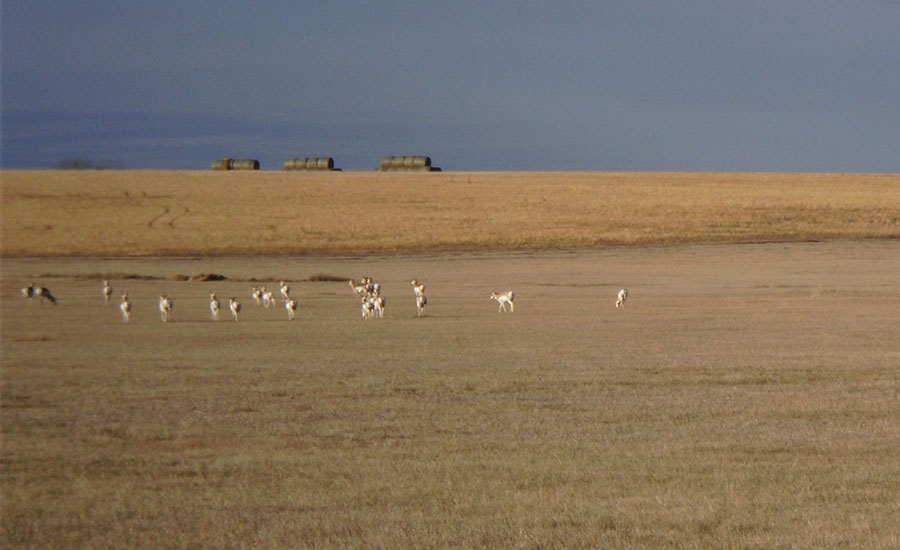 Area Wildlife
Antler Ridge Lodge is located not far off of I-90 but still quite remote, which makes the wildlife abundant in the area. We even have a few herds of antelope north of the lodge. Don't be surprised when you have to stop on the road to let pheasants, deer, coyotes and more cross. It truly is a sight to see!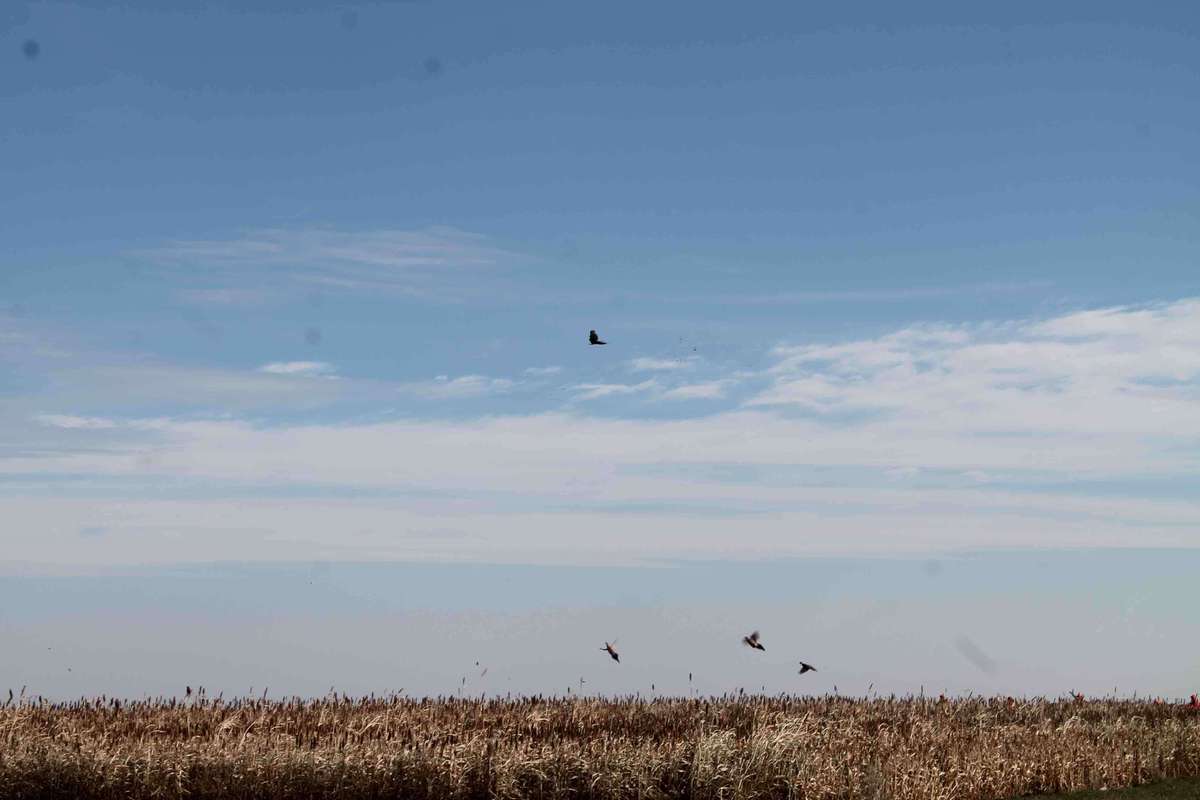 Birds Per Square Mile
After your hunt, take a drive around the area to view the vast amount of pheasants on the roads going for gravel or listen to them cackle in the evening hours. Viewing the pheasants, turkeys, antelope and spotting for deer is a favorite activity for many of our hunters.