The Land at Antler Ridge Lodge
Antler Ridge Lodge occupies approximately 3,000 acres. With varying terrain such as coolies, draws, oak and cedar stand, all surrounded by the rich crop grounds of the Missouri River. We have included a sampling of the ground you will be walking and hunting.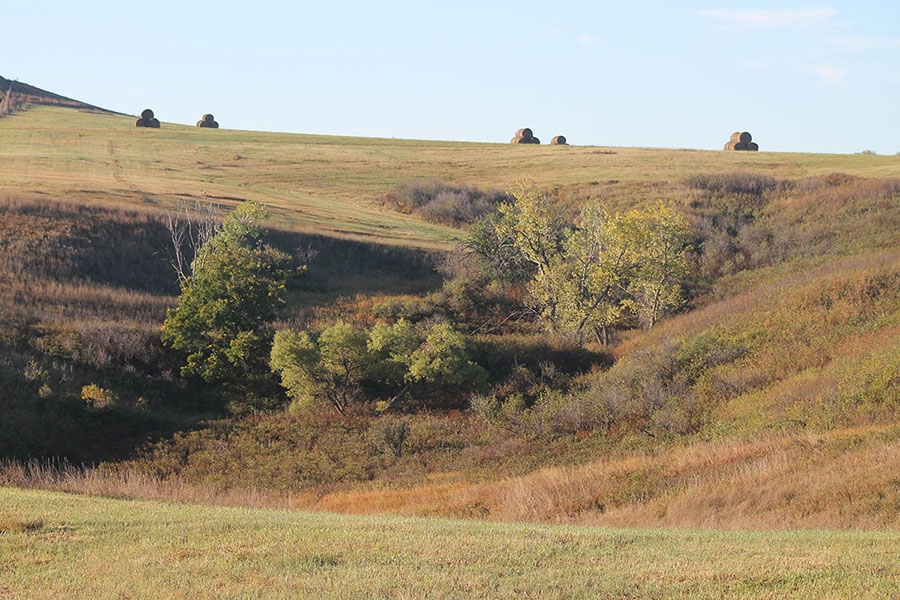 The Pheasant Bowl
One of our well known honey holes known as "the pheasant bowl", known to produce very wiley ringnecks and high flying pheasants.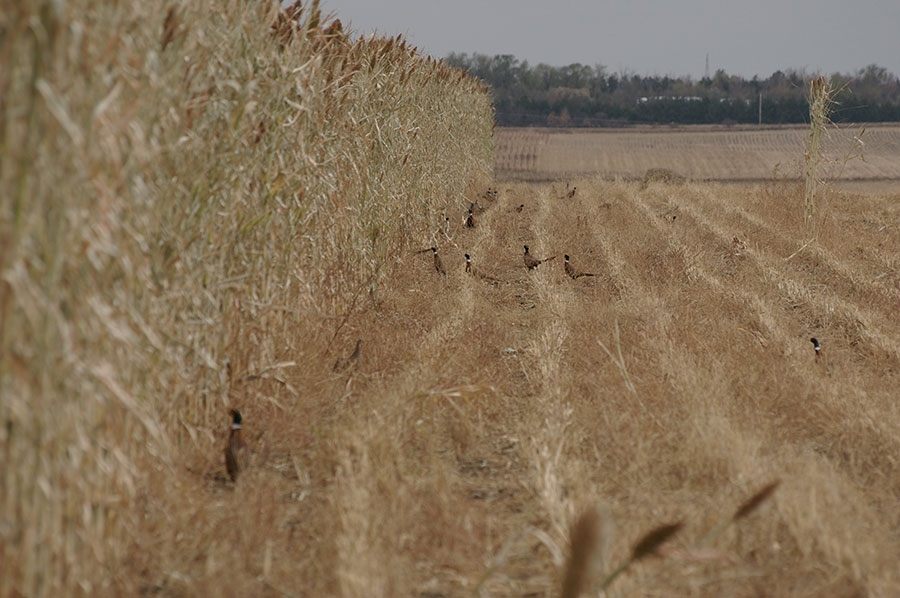 Pheasant Cane
There are plenty of CRP, shelter belts, food plots, sorghum, milo, and creeks which hold the birds on the Antler Ridge Lodge property. We also have a special blend of sorghum we call "Pheasant Cane". Antler Ridge Lodge in the famed "Golden Triangle", which is a pheasant dense area between Chamberlain, Gregory, and Winner, SD.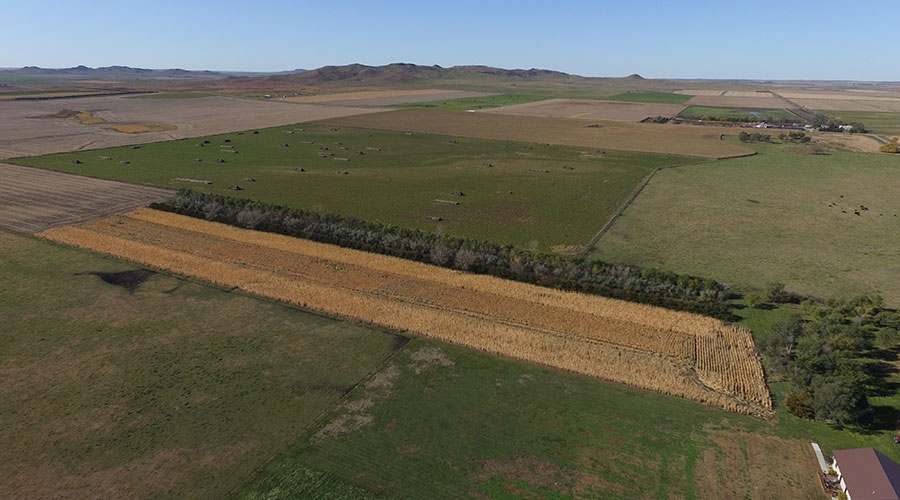 Lodge Food Plot
We have several sections in quarters in various areas surrounding Antler Ridge Lodge. This photo is a food plot next to the lodge, which is excellent at holding and retaining pheasants as well as easy to walk.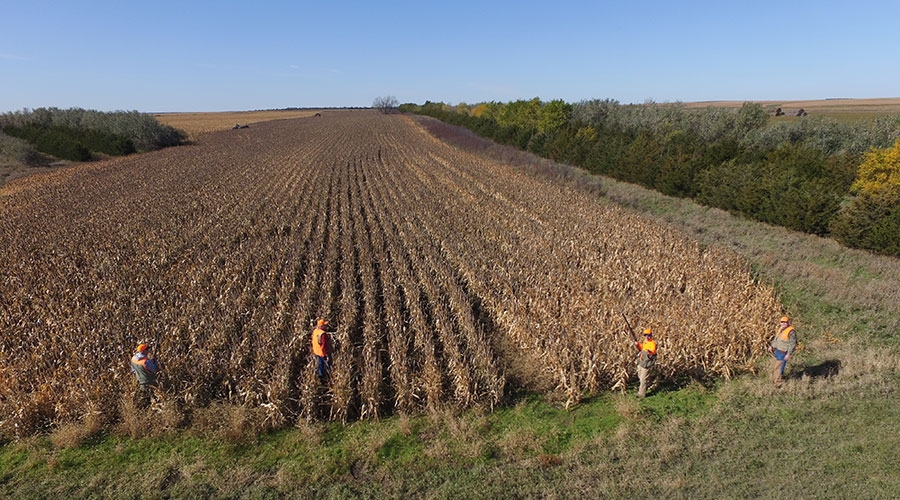 North Creek Food Plot
Here is a food plot to Northwest of the Antler Ridge Lodge. Shelter belts surround both sides of the food plot, along with CRP and prairie grasses. The balance holds pheasants, makes walking easy and creating a fun hunting environment for both you and your dogs.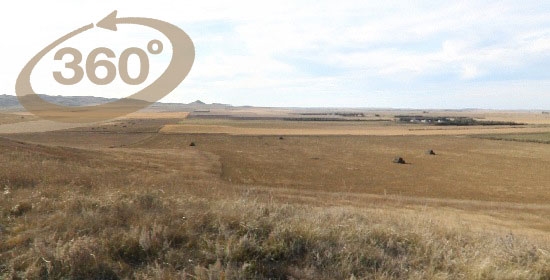 360 Degree Panoramic
A view from up on a bluff as the Antler Ridge Lodge sits in the distance. Use the controls at the bottom of the 360 degree virtual tours to zoom in, zoom out, or rotate the view. Please be patient as the virtual tours will take a few moments to load since they are high resolution.